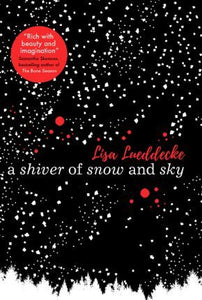 Book Title: A Shiver Of Snow And Sky
ISBN: 9781407174037
By Author(s):LUEDDECKE LISA
By Publisher:SCHOLASTIC UK
Format:PB
On the frozen island of Skane, the sky speaks. Beautiful lights appear
on clear nights, and their colours have meaning: Green means
all is well, and the Goddess is happy. Blue means a snow storm
is on the way. And then there's red. Red is rare. A warning.
Seventeen years ago the sky turned red just as Osa was born, unleashing
a plague that claimed the lives of hundreds of villagers,
including her own mother. This time, when the night sky once again
bleeds crimson, she must discover what it means before so many
lives are lost again.