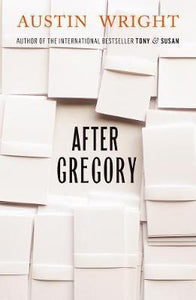 Book Title: After Gregory /Bp
ISBN: 9781786492111
By Author(s):WRIGHT AUSTIN
By Publisher:ATLANTIC BOOKS
Format:PB
Peter Gregory, a 35-year-old high school English teacher with an ex-wife and kids, tries to drown himself in the Ohio River. Failing to manage even that, he decides to hitch a ride east, fleeing the state and escaping accusations of rape and murder. As he assumes and discards aliases along the way, he believes that he can begin again, a fresh start - but the past has a habit of catching up with all of us, no matter how fast we run...