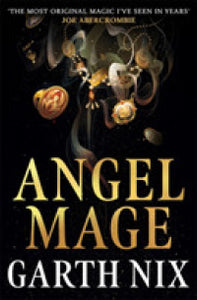 Book Title: Angel Mage /T
ISBN: 9781473227729
By Author(s):NIX GARTH
By Publisher:ORION
Format:TPB
More than a century has passed since Liliath crept into the empty sarcophagus of Saint Marguerite, fleeing the Fall of Ystara. But she emerges from her magical sleep still beautiful, looking no more than nineteen, and once again renews her single-minded quest to be united with her lover, Palleniel, the archangel of Ystara.

A seemingly impossible quest, but Liliath is one of the greatest practitioners of angelic magic to have ever lived, a genius at making icons to summon angels, and supremely adept in forcing them to do her bidding.
Liliath already knew that most of the inhabitants of Ystara died from the Ash Blood plague or were transformed into beastlings, and she herself led the survivors who fled into neighbouring Sarance. Now she learns that angels shun the Ystaran's descendents. If they are touched by angelic magic, their blood will become ashes, or they will turn into beastlings. They are known as Refusers, and can only live the most lowly lives.