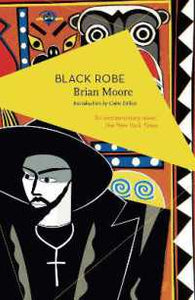 Book Title: Apollolibrary Black Robe /Bp
ISBN: 9781786695031
By Author(s):MOORE BRIAN
By Publisher:HEAD OF ZEUS
Format:PB
Laforgue felt his body tremble. What can be keeping them? Has the Commandant refused? Why has he not sent for me? Is this God's punishment for my lie about my hearing?

Father Laforgue, an idealistic Jesuit, embarks on a desparate mission to relieve an isolated priest in danger of his life in the wilds of seventeenth-century New France.

Black Robe is a tautly suspenseful tale of physical and spiritual adventure, and a meditation on good and evil in the human heart.

With an introduction by Colm Toibin.