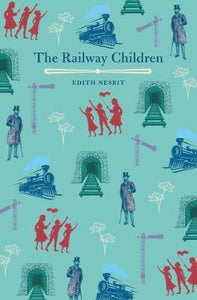 *Good as Gifts!
Book Title: Classics Railway Children
ISBN: 9781788282574
By Author(s):NESBIT EDITH
By Publisher:ARCTURUS
Format:PB
When their father mysteriously imprisoned, Roberta, Peter, Phyllis and their mother have to leave their happy life in London to live in a small cottage in the country. There they take comfort in the nearby railway station, and discover that the gentlemen who takes the same train every day might be the key to proving their father's innocence. Originally published as a serialization in The London Magazine, The Railway Children has remained an enormously popular story about the joy and excitement of being young.