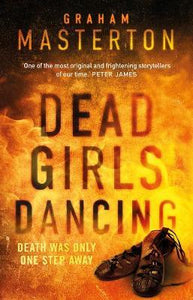 Book Title: Dead Girls Dancing /Bp
ISBN: 9781784976415
By Author(s):MASTERTON GRAHAM
By Publisher:HEAD OF ZEUS
Format:PB
In the middle of winter, a fire blazes through a dance studio.

Seventeen young dancers die. Their promising careers cut short by a tragic accident. But where others see tragedy, DCI Katie Maguire sees murder.

This is not the first fire to sweep through Cork. And in one recent case, the victims were dead before the fire was lit. Katie Maguire is determined to see justice done, unaware she's about to face her most chilling killer yet...