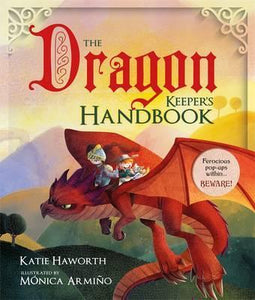 Book Title: Dragon Keeper'S Handbook
ISBN: 9781783703883
By Author(s):Katie Haworth
By Publisher:KINGS ROAD PUB
Format:HC
A parcel has arrived in the post for you. When you open it, you find a dragon's egg.

Congratulations! You have been chosen to become a Dragon Keeper. This handbook will help you on your journey through singed eyebrows, hair-raising riding lessons and trying to control your new friend's insatiable thirst for treasure.

Your baby dragon's first moments, dragon health, the art of dragon telephathy and more are covered in this, the only guide you need to become a Dragon Keeper!