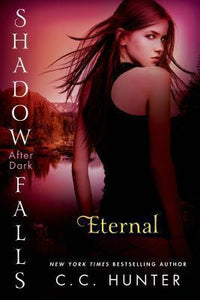 Book Title: Eternal
ISBN: 9781250044617
By Author(s):HUNTER C.C.
By Publisher:HOLTZBRINCK US
Format:PB
All her life, Della's secret powers have made her feel separated from her human family. Now, she's where she belongs, at Shadow Falls. With the help of her best friends Kylie and Miranda, she'll try to prove herself in the paranormal world as an investigator-all the while trying to figure out her own heart. Should she chose Chase, a powerful vampire with whom she shares a special bond? Or Steve, the hot shapeshifter whose kisses make her weak in the knees? When a person with dark connection to her past shows up, it'll help her decide which guy to choose-and make her question everything she knows about herself.