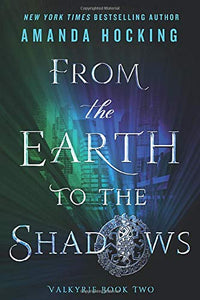 Book Title: From Earth To Shadows
ISBN: 9781250084804
By Author(s):HOCKING AMANDA
By Publisher:HOLTZBRINCK US
Format:PB
The epic conclusion to the thrilling Valkyrie duology by New York Times bestselling YA author Amanda Hocking, From the Earth to the Shadows. While dealing with dark revelations about her life and her world, Malin finds herself with new allies--and new enemies. Her quest for the truth leads her to places she never thought possible, and she's never been one to shy away from a fight. But for all her strength and determination, will it be enough to save the world before it's too late?