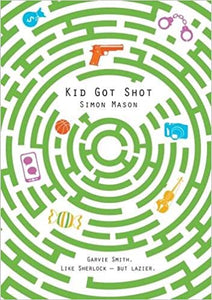 Book Title: Kid Got Shot
ISBN: 9781910989159
By Author(s):MASON SIMON
By Publisher:DAVID FICKLING BOOKS
Format:PB
It's exam season - but Five Mile is in shock. Ateenageboywasshotlastnight, with no clear motive and no clues. Garvie Smith - reprobate, genius and waster - was just getting down to a spot of revision. But he knows he's the only one who has any idea where to look for the answers. Starting with his best friend's girlfriend. Exams. What exams?