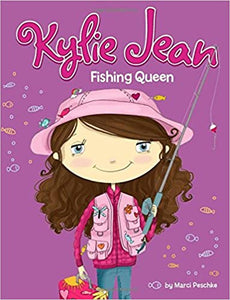 *Good as Gifts!
Book Title: Kyliejean Fishing Queen
ISBN: 9781479599028
By Author(s):PESCHKE MARCI & MOURNING TUESDAY
By Publisher:CAPSTONE -US
Format:HC
Kylie Jean decides to enter a local fishing contest. She enlists the help of her grandfather to help her find the legendary Blue Catfish called Whiskers. But that Blue Cat has kept fishermen guessing for years. Will Kylie make the big catch and win the contest?