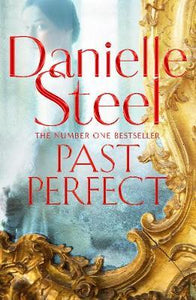 Book Title: Past Perfect /T
ISBN: 9781509800360
By Author(s):STEEL DANIELLE
By Publisher:MACMILLAN UK
Format:TPB
Past Perfect is a spellbinding story of two families living a hundred years apart who open the door to an unimaginable friendship . . .

Sybil and Blake Gregory live a well-ordered, predictable Manhattan life - she as a cutting-edge design authority and museum consultant, he in high-tech investments - raising their teenagers Andrew and Caroline and six-year-old Charlie. But when Blake is offered a dream job as CEO of a start-up in San Francisco, he accepts it, without consulting his wife, and buys a magnificent, historic mansion as their new home in Pacific Heights.