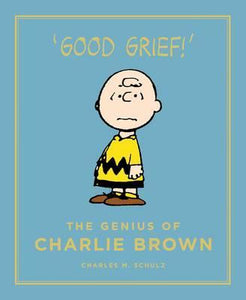 *Great as Gifts!
Book Title: Peanuts: Genuis Of Charlie Brown
ISBN: 9781782113096
By Author(s): CHARLES M SCHULZ
By Publisher:CANONGATE
Format:HC
Our favourite lovable loser and owner of the world's most beloved beagle, Snoopy, Charlie Brown shares his outlook on life in this beautifully produced gift book for all generations. In his incomparable style, Charlie Brown spends his days battling with the kite-eating tree, yearning for the Little Red-Haired girl, refusing to give in on the baseball field and wrestling with his multiple anxieties.

For the millions of faithful Charles Schulz fans, and those who fondly remember this insecure little boy in his yellow striped shirt, this is the first in a series to cherish that will see the beguiling Peanuts gang share their sentiments on everything from food to friendship.