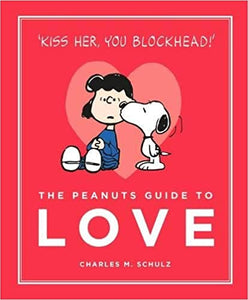 * Good as gifts!
Book Title: Peanuts: On Love /H*
ISBN: 9781782113737
By Author(s):CHARLES SCHULZ
By Publisher:CANONGATE
Format:HC
The Peanuts gang offer their wisdom on love in this beautifully produced gift book for all generations. From Woodstock falling in love with a worm to Charlie Brown's obsession with the Little Red-Headed Girl, from Snoopy's yearning for that girl beagle to Lucy's unwavering (and unrequited) affection for Schroeder, the beguiling Peanuts gang know a thing or two about love.

The millions of faithful Charles Schulz fans and those who fondly remember our best-loved beagle and his friends will cherish this latest title in our Peanuts Guide to Life series.