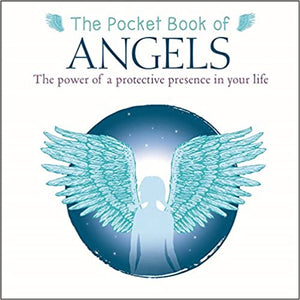 Book Title: Pocket Book Of Angels
ISBN: 9781789500936
By Author(s):ANNE MORELAND
By Publisher:ARCTURUS
Format:PB
Angels have been a powerful and persistent presence throughout our history. This book explores the myriad ways in which angels have been experienced by us, and the effect they can have on our lives. Accounts of the intercession of angels in the distant past sit alongside encounters in modern times by ordinary people. The Pocket Book of Angels answers questions like, what do angels look and sound like?, can they really intervene in our lives?, is it possible to encourage them to do so? and how best should we communicate with them if they do visit us? This treasury of angelic wisdom offers quotations, stories and meditations that can help fill your life with the inspiration and protection of angels.