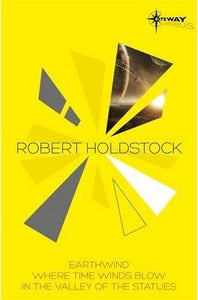 Book Title: Robert Holdstock Sf Gateway Omnibus 
ISBN: 9780575118805
By Author(s):HOLDSTOCK ROBERT
By Publisher: HACHETTE
Format:TPB
From The SF Gateway, the most comprehensive digital library of classic SFF titles ever assembled, comes an ideal sample introduction to the fantastic work of Robert Holdstock, one of modern fantasy's most original and influential voices. Holdstock's Mythago Wood, winner of the World Fantasy Award for best novel, is regarded as the definitive treatment of the wildwood, and his Merlin Codex trilogy is one of the few truly original takes on the Arthurian legend. This omnibus contains two of his early SF novels: Earthwind and Where Time Winds Blow and a collection of his highly-acclaimed short fiction, In the Valley of the Statues.