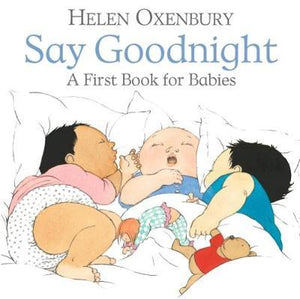 * Good as gifts!
Book Title: Say Goodnight: A First Book for Babies
ISBN: 9781406382389
By Author(s):OXENBURY HELEN
By Publisher: WALKER
Format:BB
Sweet, cuddly, delightful babies - but it's time for these little babies to go to bed!

The much-loved and cherished babies are back in these delightful stories to help engage toddlers and encourage a love of reading.