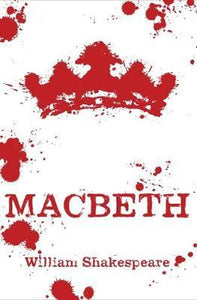 Book Title:  Macbeth
ISBN: 9781407193267
By Author(s):SHAKESPEARE WILLIAM
By Publisher:SCHOLASTIC UK
Format:PB
This Scholastic Classics edition of Shakespeare's
well-known tragedy is perfect for students and Shakespeare enthusiasts
alike.

By the pricking of my thumbs,


Something wicked this way comes.

When three
sinister witches tell Macbeth that power and glory
could be within his grasp, he murders the king
in a bid to ensure his future. But he soon sees the error of his
ways, for if you kill once, you will kill again - and the
dead will return to haunt you for your sins.

War,
power, witchcraft, deadly deeds, relationships and risks
are themes that run through this enduring play.