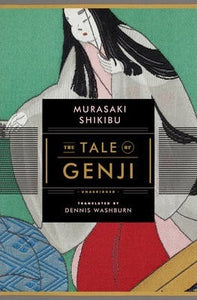 Book Title: Tale Of Genji /H
ISBN: 9780393047875
By Author(s):SHIKIBU MURASAKI
By Publisher: NORTON
Format:HC
Murasaki Shikibu, born into the middle ranks of the Japanese aristocracy, wrote The Tale of Genji during the early years of the eleventh century. Expansive, compelling and sophisticated in its representation of ethical concerns and aesthetic ideals, Murasaki's tale is recognised as a masterpiece of world literature.

The Tale of Genji is presented here in a flowing new translation for contemporary readers, who will discover in its depiction of the culture of the imperial court the rich complexity of human experience that simultaneously resonates with and challenges their own. Washburn sets off interior monologues with italics for fluid reading, embeds some annotations for accessibility and clarity, and translates poetry into English triplets to create prosodic equivalents of the original.