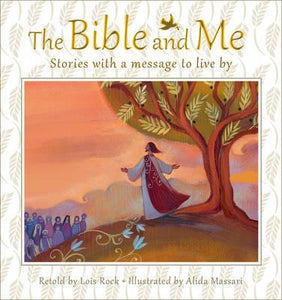 * Great as gifts!
Book Title: The Bible And Me
ISBN: 9780745964959
By Author(s):LOIS ROCK, ALIDA MASSARI
By Publisher:LION HUDSON
Format:HC
Lois Rock and Alida Massari have teamed up to create a Bible story book full of inspiration and delight, sure to elicit moments of contemplation. Thoughtfully written, each section begins with a Bible quote and ends with a prayer or psalm that fits the theme of the story to help you reflect further on what you have read. Alida Massari's illustrations fit perfectly with the meditative theme, being both richly coloured and deeply peaceful. Includes 20 stories across the Old and New Testaments.