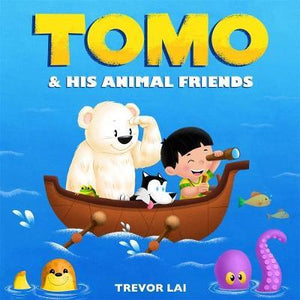 Book Title: Tomo & His Animal Friends
ISBN: 9781250119902
By Author(s):LAI TREVOR
By Publisher:Macmillan US
Format:BB
Tomo's adventures are now available for a younger set. Little animal lovers can explore Tomo's fishing island to meet Tomo's dog, Captain, plus a host of other friends: a seal, a bear, an octopus, fish, and whales! When readers graduate to the picture book Tomo Explores the World they can find these same animals throughout the book.