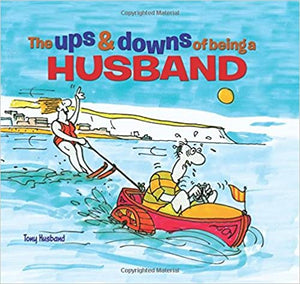 Book Title: Ups & Downs Of Being A Husband
ISBN: 9781784283827
By Author(s):TONY HUSBAND
By Publisher:ARCTURUS
Format:HC
Getting a wedding licence isn't like passing your driving test; it doesn't prove any kind of basic competence. We all go into marriage blind, but some husbands don't have the first clue what they're letting themselves in for. Marriage is a minefield, and this book, featuring more than 120 brilliant cartoons by Private Eye's Tony Husband, is designed to help you get through it unscathed. From changing nappies to disciplining the kids and the etiquette of when a husband should go down the pub on his own, The Ups and Downs of being a Husband helps you avoid the worst pitfalls of married life. It will also have you in stitches.