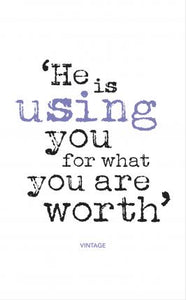 Book Title: Vintage Heroes&Villains Talented Mr Ripley /Ap
ISBN: 9781784873776
By Author(s):HIGHSMITH PATRICIA
By Publisher:RANDOM HOUSE UK
Format:PB
Vintage Heroes & Villains- A lineup of literature's most dastardly, devilish and daring characters

Tom Ripley is struggling to stay one step ahead of his creditors, and the law, when an unexpected acquaintance offers him a free trip to Europe and a chance to start over. Ripley wants money, success and the good life and he's willing to kill for it. When his new-found happiness is threatened, his response is as swift as it is shocking.