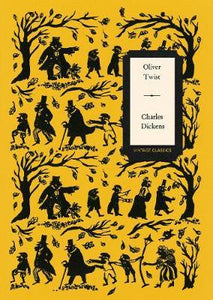 Book Title: Vintageclassicsdickens Oliver Twist /P
ISBN: 9781784873417
By Author(s):DICKENS CHARLES
By Publisher:RANDOM HOUSE UK
Format:PB
The archetypal Dickensian tale of the failures of charity and the dangers of individualism in a changing world.

'Please, sir, I want some more.'

Oliver is an orphan living on the dangerous London streets with no one but himself to rely on. Fleeing from poverty and hardship, he falls in with a criminal street gang who will not let him go, however hard he tries to escape. In Oliver Twist, Dickens graphically conjures up the capital's underworld, full of prostitutes, thieves and lost and homeless children, and gives a voice to the disadvantaged and abused.

A beautiful and quirky collectible edition as part of the Vintage Classics Dickens series.