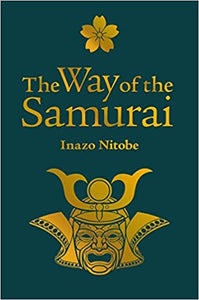 *Good as Gifts!
Book Title: Way Of Samurai
ISBN: 9781785993565
By Author(s):INAZO NITOBE
By Publisher:ARCTURUS
Format:HC
Inazo Nitobe (1862–1933) was scholar and an educator. After studying at John Hopkins University he maintained his links with the US and tried through his academic career 'to become a bridge across the Pacific'. He wrote Bushido: The Soul of Japan, published here as The Way of the Samurai, in 1899 and the book established his reputation in the West.