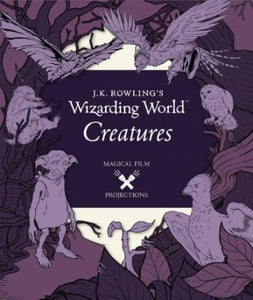 * Great as gifts!
Book Title: J.K. Rowling's Wizarding World: Magical Film Projections: Creatures
ISBN: 9781406376074
By Author(s):Insight Editions
By Publisher: WALKER
Format:HC
Using illustrated cut-out screens, this enchanting book allows fans to project their favourite scenes from the Harry Potter and Fantastic Beasts and Where to Find Them films at home with a torch.

Read along and play the part of Dobby, stroke Buckbeak the Hippogriff's feathers or chase after an escaped Niffler with this one-of-a-kind tour through the extraordinary moments from the films of J.K. Rowling's Wizarding World.